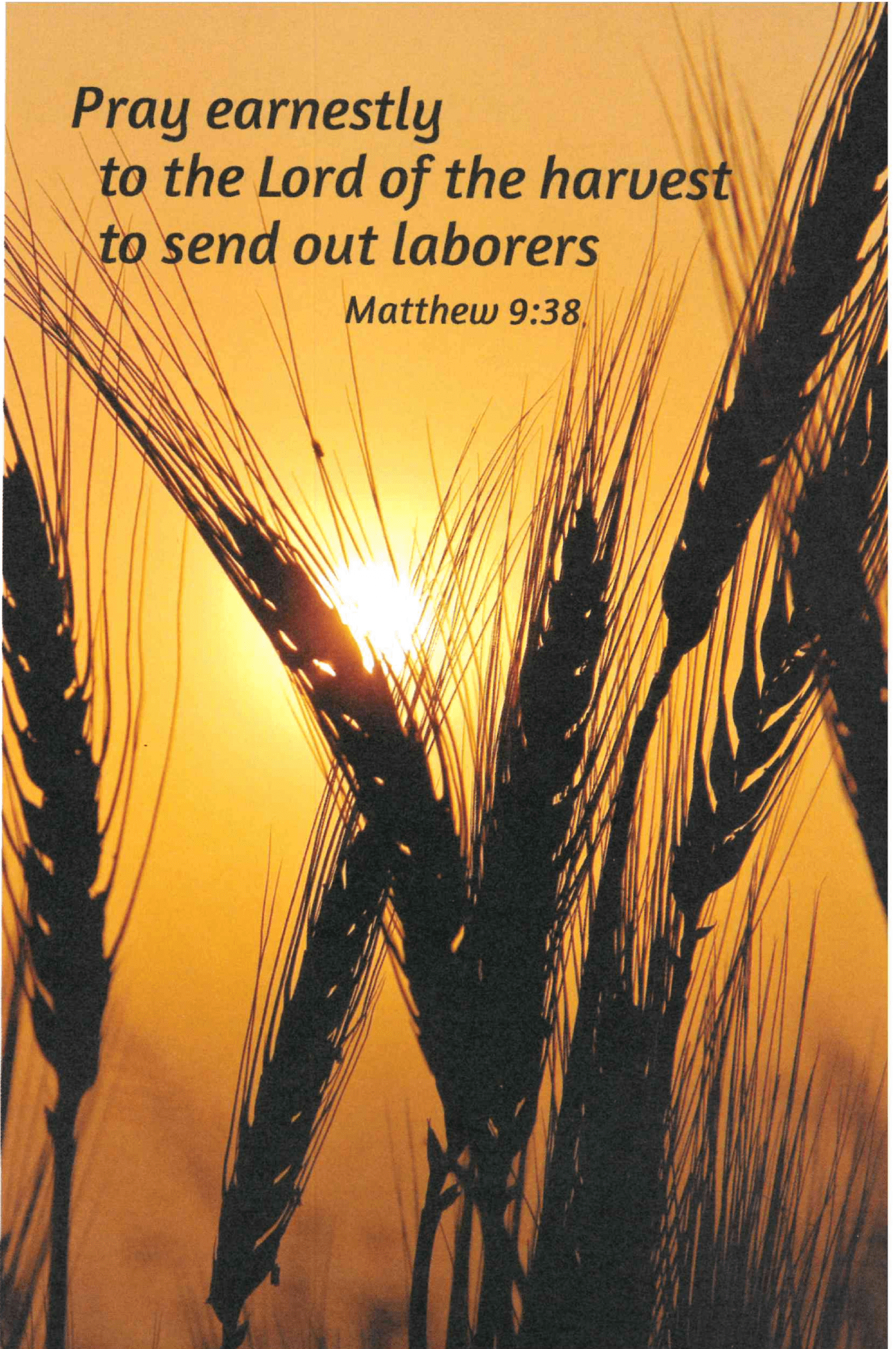 SHEPHERD OF THE VALLEY
LUTHERAN CHURCH
801 E. DENVER AVE.
BISMARCK, NORTH DAKOTA
PHONE: 258-4231
Rev. Lester Wolfgram, Pastor
Vicar Dailey
Second Sunday After Pentecost
June 14, 2020
| | | |
| --- | --- | --- |
| Divine Service | Service of Prayer and Preaching | LSB 260 |
| Opening Hymn: | "Spread The Reign Of God The Lord" | LSB 830 |
| Hymn of the Day: | "Hark, The Voice of Jesus Calling" | LSB 827 |
| Closing Hymn: | "Lift High The Cross" | LSB 837 |
THOSE SERVING TODAY
| | | |
| --- | --- | --- |
| Preacher: | | Pastor Les Wolfgram |
| Liturgist: | | Vicar Richard Dailey |
| Elder: | | Kevin Olson |
| Accompanist: | | Shirley Cook |
WELCOME!! We are glad that you have joined us this morning as we lift up our hearts and voices in response to God's great gift of forgiveness and life in Christ Jesus. If you are a visitor, please sign our guest book and introduce yourself to Pastor Les Wolfgram.
---
THE SUMMER VOTER'S ASSEMBLY will take place this morning during the education hour at 9:30 am. This will be our election meeting. If you have an interest in serving as an elected officer or on one of our church boards, please visit with Justin Dever or Doug Hintz. We will also nominate a congregational delegate and candidates for office in the North Dakota District LC-MS for the January 2021 convention.
---
PASTOR ZELLERS from Messiah Lutheran Church in Mandan will proclaim God's Word at the mid-week service on Wednesday.
---
THE HUMAN CARE COMMITTEE has selected Shepherd's Hill at the Crossroads as the recipient for the second quarter. One percent of offerings through June will go to Shepherd's Hill. The plan is to focus on Women's Care Center for the 3rd quarter. It is hoped to have a presenter from Women's Care Center later this fall.
---
MAIN STREET LIVING for June 21st :   Rev. Eli Voigt, Redeemer Evangelical Lutheran Church, Bagley, MN, presents the message: "God of Joy" based on Hebrews 12:2. This Is The Life program is: "Two Weeks to Eternity". 10:00 am on WDAY-extra cable channel 594.
---
PASTOR WOLFGRAM will be on vacation Sunday afternoon
through Wednesday, June 17. If you are in need of pastoral care
while Pastor is away, please call Vicar Dailey.
---
YOUTH ENTERING GRADE 9-12 are invited to join Dane Wolfgram, student in the Director of Christian Education program at Concordia University Nebraska, each Tuesday from 6:00-8:00 pm for fellowship and study of God's Word.
---
WE WILL RESUME Sunday morning Bible Study on Sunday, June 21st , during education hour from 9:30-10:30am. We will study Paul's letter to the Philippians.
THIS WEEK AT SHEPHERD OF THE VALLEY
| | | |
| --- | --- | --- |
| Sunday | 8:15am | Divine Service |
|   | 10:45am | Divine Service |
| Tuesday | 6:00-8:00pm | Senior High Youth Bible Study |
| Wednesday | 7:00pm | Worship (Pastor Zellers) |
| Next Sunday | *8:15am | Divine Service |
|   | 9:30am | Bible Study |
|   | *10:45am | Divine Service |